Social Worker - Corporate Parenting and Permanence
We are looking for experienced social workers to work in our innovative Corporate Parenting Team.
The Corporate Parenting team aims to safeguard and promote young people to support them to live independently lives. You'll manage complex cases and plan to promote young people through pathway plans. You'll be confident about working with partners within and without the council to deliver effective and efficient services. You'll take responsibility for enabling contact arrangements and ensuring that health assessments and personal education plans are in place. Throughout, you'll engage successfully with the children and make sure that their voices are heard and recorded consistently.
We are looking for child and family focused Social workers across our children's services. If you are ready for a new challenge Barking and Dagenham is a unique borough with children and families from diverse cultural backgrounds. Barking and Dagenham believe working to achieve better outcomes for children and families through holistic approach to Children Services.
Working for us we will give you the time and support you need to make a difference. Promoting creativity is at the heart of our aim. Social Workers are encouraged to share ideas, bring about positive change and strive to continuously improve outcomes for our vulnerable children and families.
About us
We are putting the heart back into social work, supported by our relational practice model where we ensure the child's lived experience takes centre stage. Ours is a culture of high support, high expectations and fair challenge. We need committed individuals to support us in the delivery of these aims and to become part of our team to make a difference to our children and families. In return we offer a competitive pay package, £2.5k Recruitment and Retention Allowance, generous pension and relocation package, annual leave up to 30 days, excellent opportunities for career progression, whether you want to broaden your experience as a social worker or step into management, investment in your learning and development as well as a commitment to your wellbeing.
We are currently reviewing our pay and benefits offer. The details in this advert reflect the offer that is in place at the time of this recruitment campaign.
If you like the sound of moving to an authority where social workers are truly valued, get in touch with us today for a confidential discussion about this post by emailing socialcarerecruitment@lbbd.gov.uk and we will get back to you within 48 hours.
Special Requirements for this Post
We welcome applications from qualified and experienced candidates. You will need to have a Social Work degree and completed your ASYE. You will need to hold Social Work England registration. This post is exempt from the Rehabilitation of Offenders Act 1974 and a comprehensive screening process will be undertaken on successful applicants including an Enhanced Children's Department of Barring Services check
If you would like a confidential discussion about this post, then please contact socialcarerecruitment@lbbd.gov.uk and we will get back to you within 48 hours.
One borough; one community;
London's growth opportunity
How to apply
Please apply online via the link provided.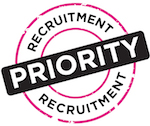 Further information on this vacancy