Service Manager - Assessment
About this job
"We keep on striving for the best for our children and young people" #Be More
We are looking for a dedicated and passionate Service Manager to join our MASH , Assessment and Intervention service. The successful candidate will join a dynamic and ambitious leadership team, who have been working relentlessly on improving our services for the children and Families of Barking and Dagenham. These efforts were recognized by OFSTED who commented in their last inspection that the pace of change had accelerated, adding that Strong and effective senior leadership is resulting in tangible improvements to both the quality and impact of social work practice. The pace of change has continued ever since.
As a result of an extensive service re-design, we now need an exceptional and creative service manager to lead our MASH team and our pre-birth team. This post will be central in managing the change required at this time. Our MASH team is an effective and established safeguarding multi-agency hub, managing promptly all referrals by drawing on strong corporate co-operations. Our aim is to further develop these relationships, both internally and externally to ensure that children receive the right services as soon as possible. The pre-birth team is our newest initiative and is multi-disciplinary in nature. It complements our overall offer for very vulnerable women who are pregnant and at risk of losing their children to the Care system . This comes alongside other initiatives such as our PAUSE program and our BesT? research partnership. This specialist team will not only complete outstanding assessments of needs and intervention for high risk pregnant women but also act as a beacon of good practice for pre-birth assessment and planning across the whole of Children's Care and Support.
The successful candidate will be required to plan, organize and manage your service, providing effective operational management oversight of casework and supervise your 3 team managers. You will work alongside your Head of Service on recruitment, practice development, performance management and quality assurance. You will create a culture of high challenge and high support where practitioners can confidently manage complex changing family needs whilst providing a balanced and proportionate response to risk. Prior experience in managing a MASH team would be highly desirable.
Special Requirements for this Post
You will need to have completed a relevant degree. This post is exempt from the Rehabilitation of Offenders Act 1974 and a comprehensive screening process will be undertaken on successful applicants including an Enhanced Children's Department of Barring Services check.
Additional Information
About You
You are a passionate, caring and dedicated Service Manager who is able to think outside the box and develop creative solutions. You are committed to relationship-based practice in all your interactions with staff and service users. As a skilled communicator you will have the ability to work with a broad range of people and partners, including working respectfully with children, young people and their families in a truly co-productive way that encourages them to develop their own solutions and to identify what support they require. You will consistently ensure the views, wishes and feelings of our children, young people and their families are used to inform the plans produced by your teams, ensuring that all cases are safely and efficiently managed to agreed service standards, on time and within budget. Your strong interpersonal skills will allow you to work positively with partners to deliver innovative and integrated services that provide value for money.
Your leadership skills, broad experience of working with children, and young people and specialist knowledge within the Assessment arena and will ensure that your teams deliver and learn from good practice, are accountable for their work and are committed to improving outcomes.
If you share our vision and have the enthusiasm and commitment to succeed despite the challenge of high demand, then this job is for you.
Additional Information
About Us
We are putting the heart back into social work, supported by our relational practice model, we ensure the child's lived experience takes center stage. We need committed individuals to support us in the delivery of these aims and to become part of our team to make a difference to our children and families. In return we offer a competitive pay package which includes a generous pension and relocation package, annual leave up to 30 days, investment in your learning and development as well as a commitment to your wellbeing.
If you would like a confidential discussion about this post, then please contact socialcarerecruitment@lbbd.gov.uk and we will get back to you within 48 hours.
How to apply
Please apply online via the link provided.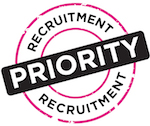 Further information on this vacancy