Social Worker Exploitation - Adolescent & Youth offending Service
To hear the voice of the child, we go the extra mile #BeMore
About the job
In Barking and Dagenham, we recognise the entrenched needs of our community such as neglect and domestic abuse are increasing and emerging factors such as the risk of exploitation , a serious threat to our most vulnerable children and young people. We are committed to tackling these challenges head on. We have been chosen to work with experts from the University of Bedfordshire to help embed a contextual safeguarding approach to tackle these issues, alongside our partners across Barking and Dagenham.
As part of our new work we have brought together a range of services to create the Adolescent and Youth Offending Service, which is a multi-disciplinary team made up of roles such as psychologist, family therapist, CAMHs nurse, YOS practitioners, missing children coordinators, allowing us a holistic focus on the young person .
As part of this team you will work with young people that have been or are at risk of being criminally and / or sexually exploited .You will be responsible for undertaking assessments and working with partners in offering targeted interventions You will report into the Team manager for exploitation and will have a passion for working with complex and often resistant adolescents but be rewarded by being part of a very supportive and dynamic team.
Special Requirements for this Post
We welcome applications from qualified and experienced candidates. You will need to have a Social Work degree and completed your ASYE. You will need to hold a current Social Work England registration. This post is exempt from the Rehabilitation of Offenders Act 1974 and a comprehensive screening process will be undertaken on successful applicants including an Enhanced Children's Department of Barring Services check.
About you
We are recruiting dedicated, passionate, expert social workers who can think outside the box to join our newly formed Adolescent and Youth Offending Service. If you want to help improve the life experience of children and families subject to grooming, radicalisation, county lines, gangs and be part of something special as we test out a new model for social care, then this job is for you.
You will want to work with complex adolescents, have a good understanding of their development and need to have a good understanding of contextual safeguarding and exploitation in adolescent's, missing children and a successful track record of developing good working relationships with partner agencies.
About us
We are putting the heart back into social work, supported by our relational practice model, we ensure the child's lived experience takes centre stage. We need committed individuals to support us in the delivery of these aims and to become part of our team to make a difference to our children and families. In return we offer a competitive pay package which includes a welcome allowance, generous pension and relocation package, annual leave up to 30 days, investment in your learning and development as well as a commitment to your wellbeing. To find out more about our welcome allowance package please visit socialcarerecruitment@lbbd.gov.uk
If you like the sound of moving to an authority where social workers are truly valued, get in touch with us today for a confidential discussion about this post by emailing socialcarerecruitment@lbbd.gov.uk and we will get back to you within 48 hours.
To apply https://www.lbbd.gov.uk/social-worker-jobs
One borough; one community;
London's growth opportunity
How to apply
Please apply online via the link provided.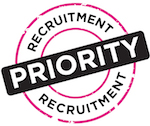 Further information on this vacancy