Senior Social Worker - Assessment
To hear the voice of the child, we go the extra mile #BeMore
About the role
We have exciting opportunities for Senior Social Workers to join our Assessment Team. The Assessment Team provides social work services to children and their families to safeguard and promote their welfare. Your in-depth experience will enable you to undertake high quality and timely single assessments and to liaise with partners within and without the council as necessary to ensure that services are provided efficiently and effectively. You'll manage complex cases, planning intervention and support in a timely manner and, always, making sure that the children's voices are heard and recorded consistently.
Special Requirements for this Post
This post is exempt from the Rehabilitation of Offenders Act 1974 and a comprehensive screening process will be undertaken on successful applicants including a Disclosure check. You will have completed your Assessed and Supported Year in Employment (ASYE) and hold a recognised Social Work qualification and a current Social Work England Registration.
About you
In the Assessment Team you will undertake high-quality, timely assessments and liaise with key professionals, within and outside the council to ensure services are provided efficiently and effectively. You will manage challenging cases, planning intervention, and support, ensuring children's voices are always heard and recorded consistently. You will also be developing and improving standards and quality, helping us to achieve the best possible outcomes for our children and their families.
About us
This is an exciting time to join the London Borough of Barking & Dagenham. We have been on a journey over the last few years, that has seen us transform the council and the way we deliver our services. At the heart of this transformation is our community. We need committed individuals to support us in the delivery of these aims and to become part of our team to make a difference to our children and families. In return we offer a competitive pay package which includes a welcome allowance, generous pension and relocation package, annual leave up to 30 days, investment in your learning and development as well as a commitment to your wellbeing. To find out more about our welcome allowance package please visit socialcarerecruitment@lbbd.gov.uk
If you would like a confidential discussion about this post and other Social Work posts we are advertising, then please contact socialcarerecruitment@lbbd.gov.uk and we will get back to you within 48 hours.
To apply https://www.lbbd.gov.uk/social-worker-jobs
One borough; one community;
London's growth opportunity
How to apply
Please apply online via the link provided.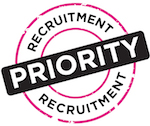 Further information on this vacancy